Ogłoszenie numer: 2664662, from 2019-09-25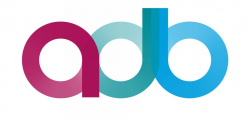 We are looking for a member of IT Support team to be responsible for IT System and Security Administration.
IT Security Administrator
Location: lubuskie / Zielona Góra
Installing, administering, and troubleshooting network security solutions.
Updating software with the latest security patches and ensuring the proper defenses are present for each network resource.
Performing vulnerability and penetration tests, identifying and defending against threats, and developing disaster recovery plans.
Configuring security systems, analyzing security requirements, and recommending improvements.
Monitoring network traffic for suspicious behavior.
Creating network policies and authorization roles and defending against unauthorized access, modifications, and destruction.
Consulting with staff, managers, and executives about the best security practices and providing technical advice.
Configuring and supporting security tools, such as firewalls and anti-virus software.
Training staff to understand and use security protocols.
In-depth practical knowledge of Linux (RedHat, CentOS, Ubuntu) and VMware: (ESXi, vSphere infrastructure)
3+ years of experience with IT Systems
Fluent written & spoken English and Polish, other languages welcome
Office 365 – basic administration practice
You need to be:
self-motivated
detail-oriented, with good organization, flexibility and patience
eager to work in a multicultural team
able to maintain good relations with others – have great communication skills
willing and able to learn new technologies
Exceptional engineering challenges
Attractive salary and benefits (private medical care, sports card)
Comfortable working conditions
Possibility of development and trainings
Lessons of English during work
Social activities
Group insurance